DEPARTMENT OF
RESEARCH & DEVELOPMENT
Daily Progress in Health
This is where the concepts for new, innovative products and solutions for animal production are born. These concepts can be administered to both farm and domestic animals through their food. Our Research & Development Department takes pride in creating solutions that successfully meet the needs of global markets.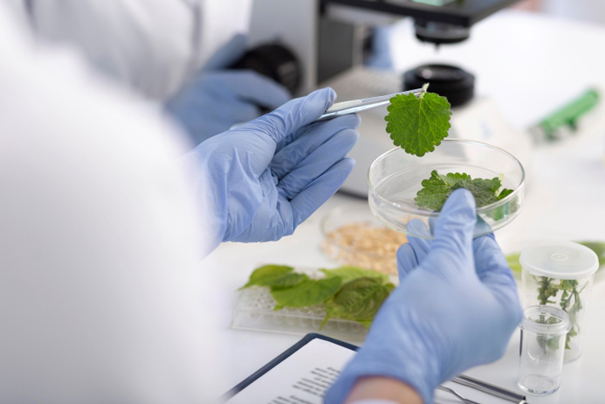 Our department is fueled by a specialized research team, comprised of seven distinguished experts in their respective fields: phytotherapy, pharmacology, physiology, biochemistry, biology, and chemistry. Our well-equipped scientific research facilities enable us to harness the potential of our team.
Our experts conduct tests at universities and pilot farms, exploring new prophylactic uses for phytobiotics. They are always eager to share both their scientific and practical knowledge with representatives from the feed and veterinary industries, as well as breeders. Engaging in a broad spectrum of scientific and educational activities, they contribute to the development of academic and popular science publications, and co-organize scientific and educational symposiums. Supported by AdiFeed® Nutritional Advisors and flying experts, our specialists promote knowledge and heighten the clients' awareness. We focus on the risks associated with the preventive use of chemotherapeutics in animals.
We collaborate with scientific institutions