The Sum of All Efforts
The foundation of our strength and market success lies in effective products, standardized and meeting the highest safety parameters! Some call this quality, but for us, it's about meticulous attention to every detail at every production stage.
Our quality control system begins at the supplier selection stage. The selection process is stringent. Only contractors who can ensure the desired content of active substances in raw materials and consistent quality pass through. Our laboratory analyzes all raw materials, determining their quality according to pharmacopoeia guidelines and our internal standards. Before a product reaches our customers, it is thoroughly analyzed for its content of active ingredients. The effectiveness of our products is verified through studies and field tests.
Both the raw materials and the final products comply with EU regulations. The quality and safety of our preparations are confirmed by numerous certifications and recommendations, such as: FAMI-QS certification, QS certification, HACCP standard, and the recommendation of PTNW (Polish Veterinary Science Society).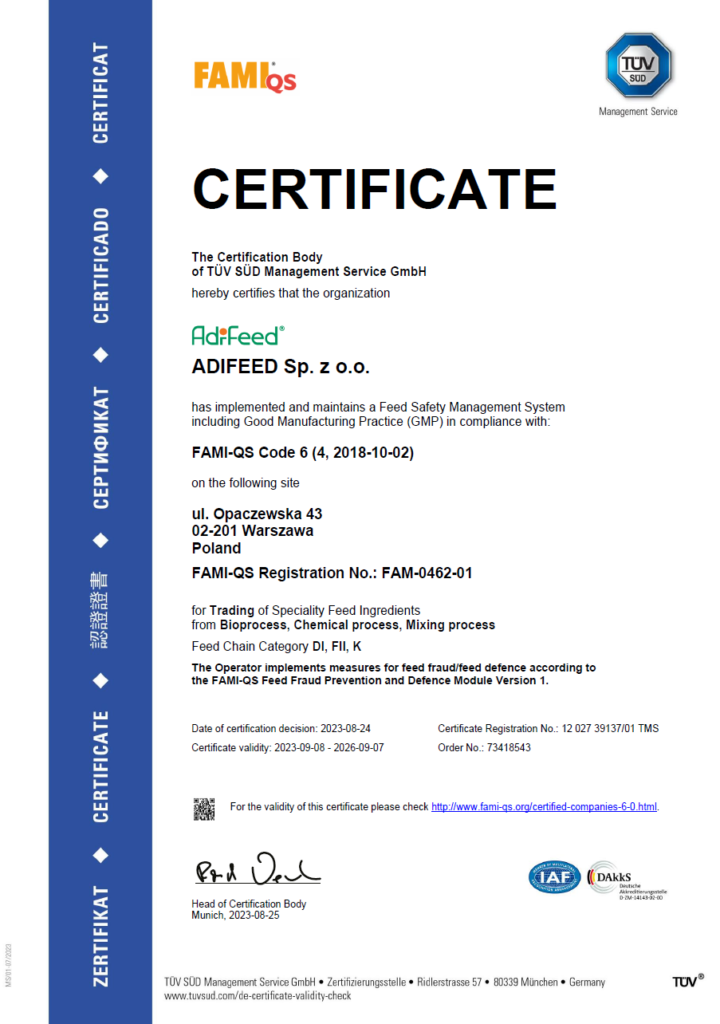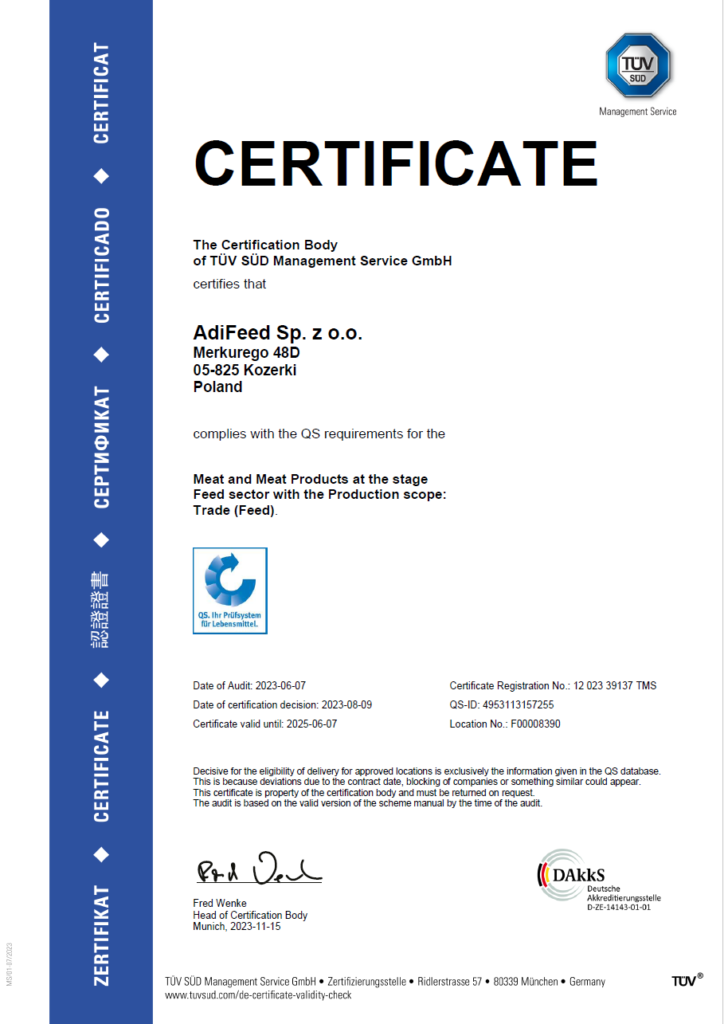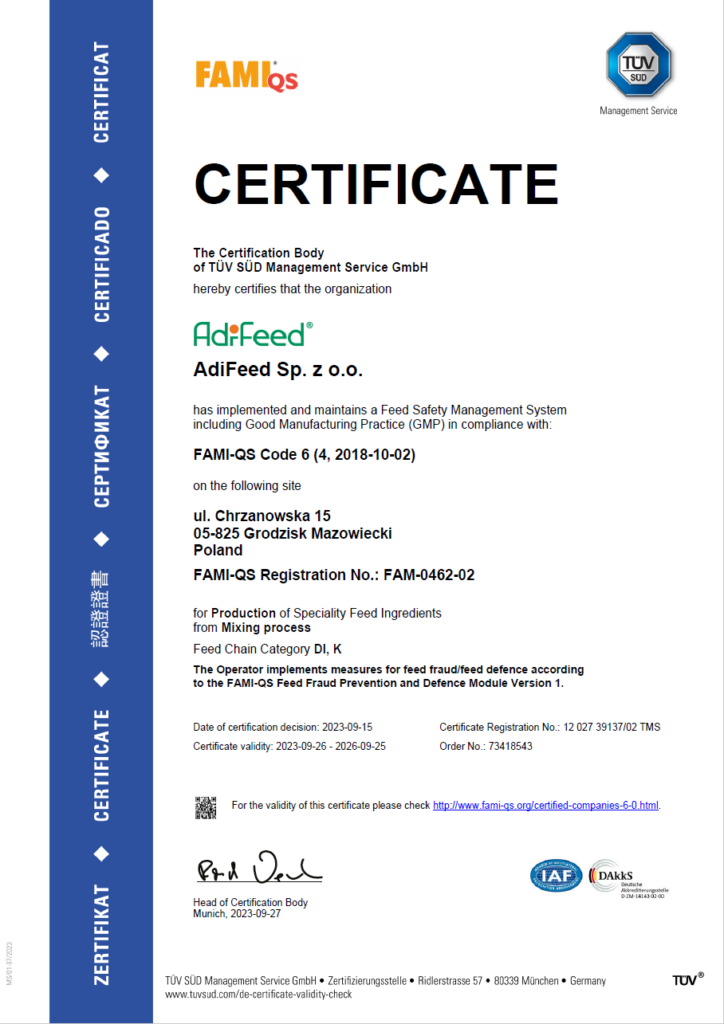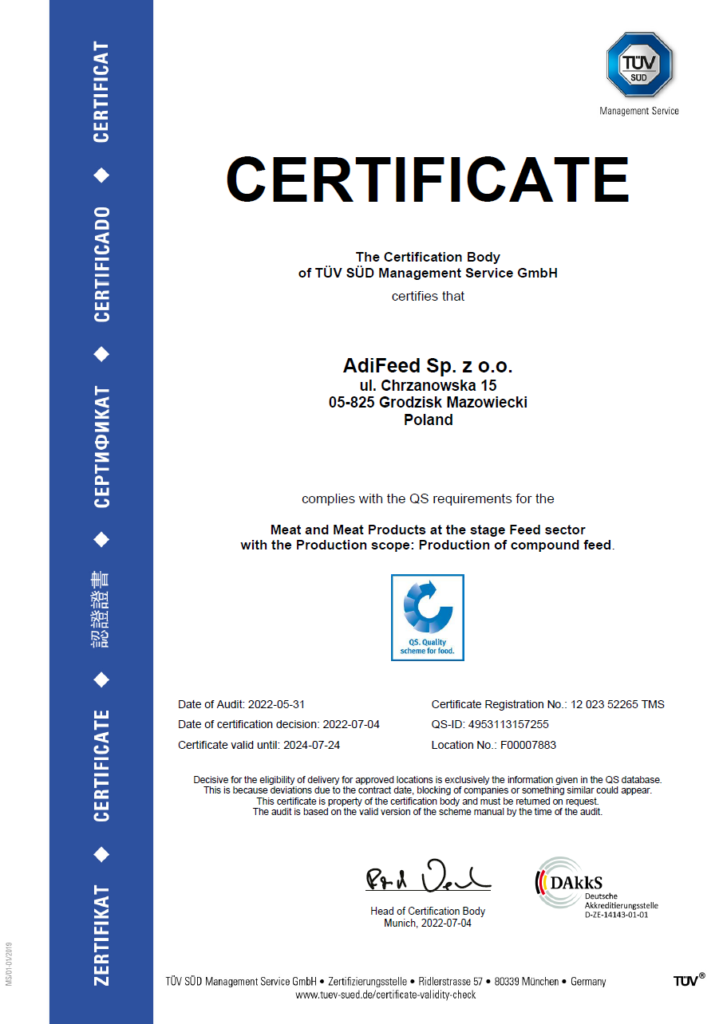 Our actions not only reduce the negative environmental impact of agriculture but also ensure the profitability of animal production.
SUSTAINABLE

Development Strategy
Our goal is to minimize risks and optimize production outcomes by enhancing the health of animals. Our innovative eubiotic products – unique combinations of essential oils and herbal macerates with a broad spectrum of activity – serve as a natural alternative to chemotherapeutics used in animal production.
Every time you choose our products, you can be assured that you are selecting proven, top-quality natural nutritional solutions. By using them, you consistently gain twice – improving the health of your flock and optimizing your production outcome.
Would you like to know more about eubiotics and our solutions?